11 Jul

Electrician Bundoora | Licensed Electrical Contractors
Electrician near Bundoora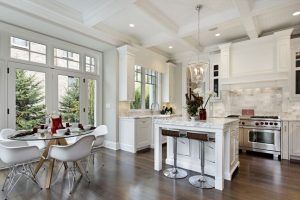 Australis Electrical are proudly servicing residents in the Northern suburbs of Melbourne including dispatching electricians to Bundoora & surrounding areas.
We offer a wide range of electrical services to both commercial and domestic clients ranging from a simple power point installation, switchboard or safety switch repairs, LED change-over, home automation, home theatre set-up, data and network cabling to whole house rewires and renovations.
Our Electricians in Bundoora are here to help 
We believe that our customers are our business and we must earn their loyalty, that's why we've built our reputation on our commitment to providing quality and affordable service.
The objective of our electricians in Bundoora is to provide the highest quality work to our domestic and commercial clients. You can trust us to fix your electrical faults the first time around.
We have some of the best electricians around, so have peace of mind that we will resolve any electrical problem you may have.
Electrical Services in Bundoora
General electrical installation and maintenance
No job is too big or too small – Australis electricians in Bundoora are happy to provide any electrical services you require – from a single powerpoint or downlight to whole-house electrical installations.
Electric Hot water service Repairs
Along with our plumbing partners Precision Plumbing, Australis can handle all of your hot water service installs and repairs from element and thermostat replacement to complete system replacement.
You can never have too few powerpoints. Our electricians in Bundoora can install new points or upgrade your existing points to maximise your convenience and usability.
Electrical Fault finding
Black outs can be a nightmare – our electricians in Bundoora make fixing your faults our first priority
New installations
From spec homes to high ends build, Australis can handle any electrical job with competitive pricing.
Re-wires
Older buildings often have unsafe wiring that can be a dangerous hazard. Australis electricians in Bundoora can review your wiring for safety and complete any rewiring required.
All electrical upgrades
From LED to safety switches Australis can complete any of your electrical upgrades inside and outside your property including mains upgrades to allow for more power inside the property.
Electrician Service calls
Australis electricians in Bundoora are on hand for emergency call outs. We can give you advice over the phone in case the issue is an easy fix or be available to get you back up and running as soon as possible.
Custom Electrical design
Australis electricians in Bundoora have knowledge in custom designing electrical systems for high-end builders to domestic clients. If you tell us what you want, we can make it happen.
Security products are not always an affordable option for some households so sensor lighting is a great way to have that added security around the house to prevent unwanted intruders from wanting to enter your property.
Lighting repairs and installation
We complete a free onsite report of your current lighting system including safety checks on any potential hazards then provide repair or replacement services as needed.
Spa wiring
Australis electricians in Bundoora currently complete all electrical for Striking Pools and are experienced in completing spa and pool installation wiring.
From 12v to 240v we can design, supply and install any of your garden lighting needs.
Ceiling fans are a great cost-effective way of cooling down your rooms or just to keep that air circulating through the house. Australis electricians in Bundoora can advise on and install the most efficient setup to keep your home comfortable.
Electrical Insurance Works
Australis Electrical Melbourne has for the last 5+ years' experience in servicing all of Melbourne for Patterson's Insurer build, from small to large domestic, commercial and industrial projects. Our electricians are fast working and understand both urgency and the importance of attention to detail in electrical works – we can handle any unforeseen electrical issues you might have.
Smoke Alarms
Smoke Alarms are essential for saving properties and lives in the unfortunate case of fire. Australis electricians can install all your smoke alarms, making sure they meet all safety requirements and are placed correctly to protect your whole property.
Real Estate Agents
Australis Electrical Melbourne can handle all your rental property maintenance needs from a single light bulb change to new installations and fault finding. Our electricians in Bundoora pride themselves on their communication not only with the property manager but also with the tenant to make sure the issue is resolved fast and effectively with minimal disruption to all involved.
It's important to do periodic safety checks as electrical components wear out over time and need replacing.
Intercom System
Intercom systems have evolved over the years and now allow for video as well as audio transmission so that you can easily identify who's at your door.
Security System
Peace of mind is certainly what a security system provides. At Australis Electrical we provide a wide range of security systems to suit all budgets from basic motion detection systems and camera systems to remote access control of all your internal and external security from anywhere in the world.
If you're looking for an experience Electrician in Bundoora & surrounding suburbs, call us now for a free quote.